AiClaim© The Intelligent Medical Claims Software
AiClaim uses deep learning and data science to automate the claim management and processing, provide actionable knowledge, and support the decision making through an all-in-one solution designed for payers as well as providers.
Book a demo Now
What AiClaim brings to you?

Cost-effectiveness
Our system is able to provide 30% improvement in the current business by analyzing ALL claims ALL the time with less overhead and quicker turnaround time

Ecosystem of learning
Our deep learning algorithm takes into account millions of historical points, analyzes +10,000 dimensions and can be scaled to capture billions of medical insurance claims

Precise decisions
The real-time insights dashboard provides a simple and robust way to understand the analyzed claims data to guide the actions for better clinical and financial outcomes
AiClaim makes it simple to handle and process millions of claims in seconds
We reimagined the provider - insurance workflow through AI. AiClaim adds value by bringing medical claims management and processing to the edge of technology.

Data Handling
Extracting, transformation and loading (ETL) claims from different and fragmented sources in a secure and encrypted method while accumulating the health insurance domain knowledge

Data Processing
The rigorous data science technology analyzes unstructured and structured claims data using automated feature extraction, text mining Algorithms, sentiment analysis and consistency robotics

Deep Learning
Our algorithms use deep-reinforcement learning and graph theory to continuously learn from claims, understand subtle patterns and build connections and roles beyond human abilities

Claims Insights
An intuitive, real-time, and customized claims dashboard designed to support the actions. The insights predict the future while analyzing the historical data, all in easy to use visual way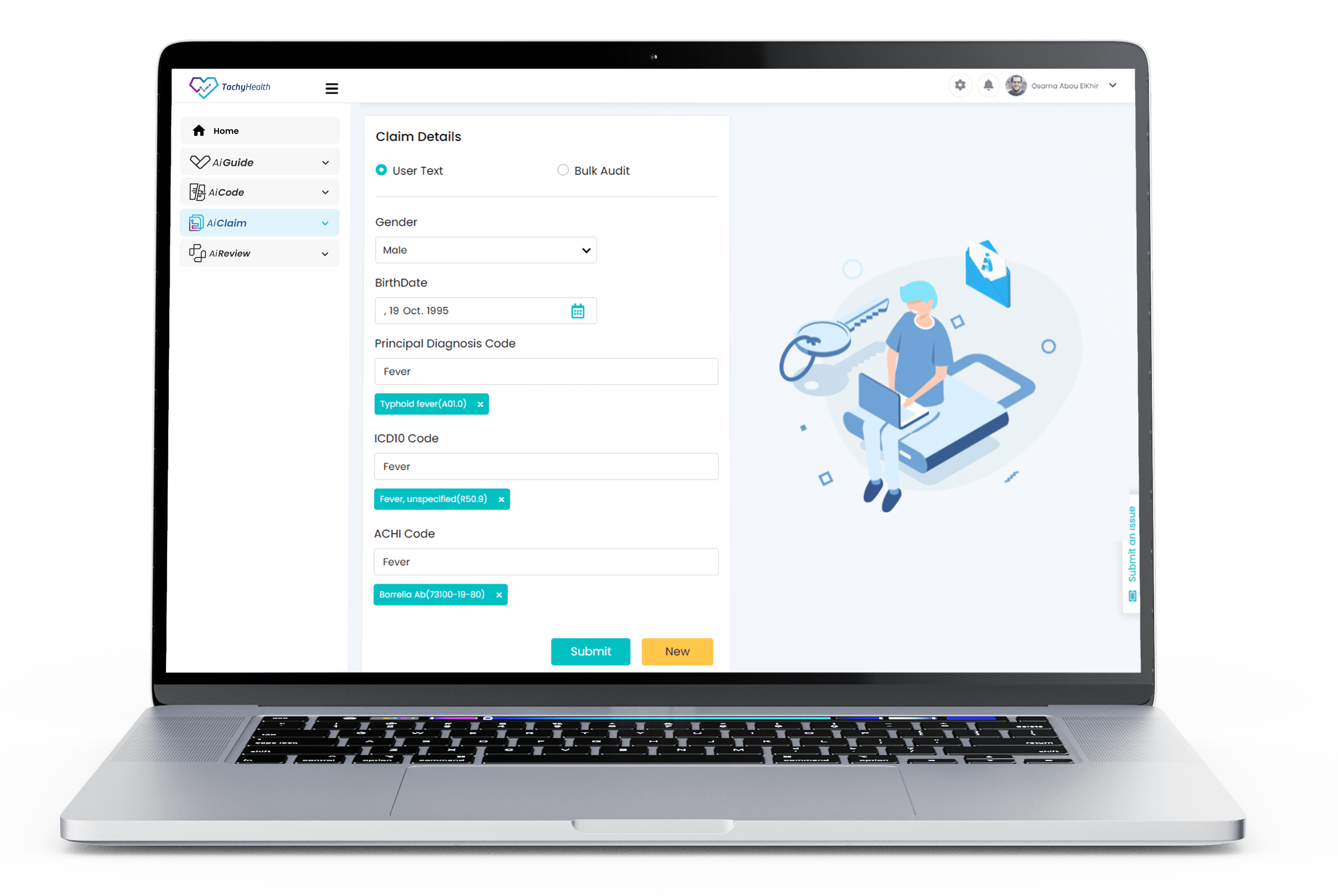 A handcrafted software powered by intelligent machines
Let's take the pain out of the claim auditing and management process. Let the machines do screening on ALL the claims ALL the time while you focus more on what really matters, the interventions that bring both business and clinical value.

The Algorithm, the brain of AiClaim
AiClaim was trained on +2M medical claims to provide a robust Artificial Intelligence model that understand each aspect of the complex claims insights

The Data, the heart of AiClaim
Aiclaim access the claims' data using highly secure encryption protocols that makes all the data anonymous. We provide both cloud and client-based support

The Insights, the face of AiClaim
The system was refined and tested by experts in medical claims to make each decision even more insightful. We empower our client's team to perform better jobs
Proudly supported by and featured at
Medical insurance claim management need transformative changes
Healthcare payers and providers are facing major challenges in claim management, authorization, auditing, processing, and reimbursement that are risking the business today and the sustainability over the long term

15-35 %
The estimated patients' medical claims and bills affected by fraud, waste and abuse. An old problem that needs modern solutions

$1-3 trillion
Of global healthcare spending is wasted on non-value-added activities. Imagine bringing this lost money to benefit patients again

80 %
Of health executives agree that they lack the ability and tools to implement Artificial Intelligence according to PwC survey. Here to help

48 %
The growth seen in medical data YOY (2013-2020) dramatically hindering the ability of the legacy systems to function. Bring deep learning in